Webinar: NexGen Revolution - Multigenerational Leadership
Webinar: NexGen Revolution - Multigenerational Leadership
Thursday, January 18, 2024 (11:00 AM - 12:30 PM) (EST)
Description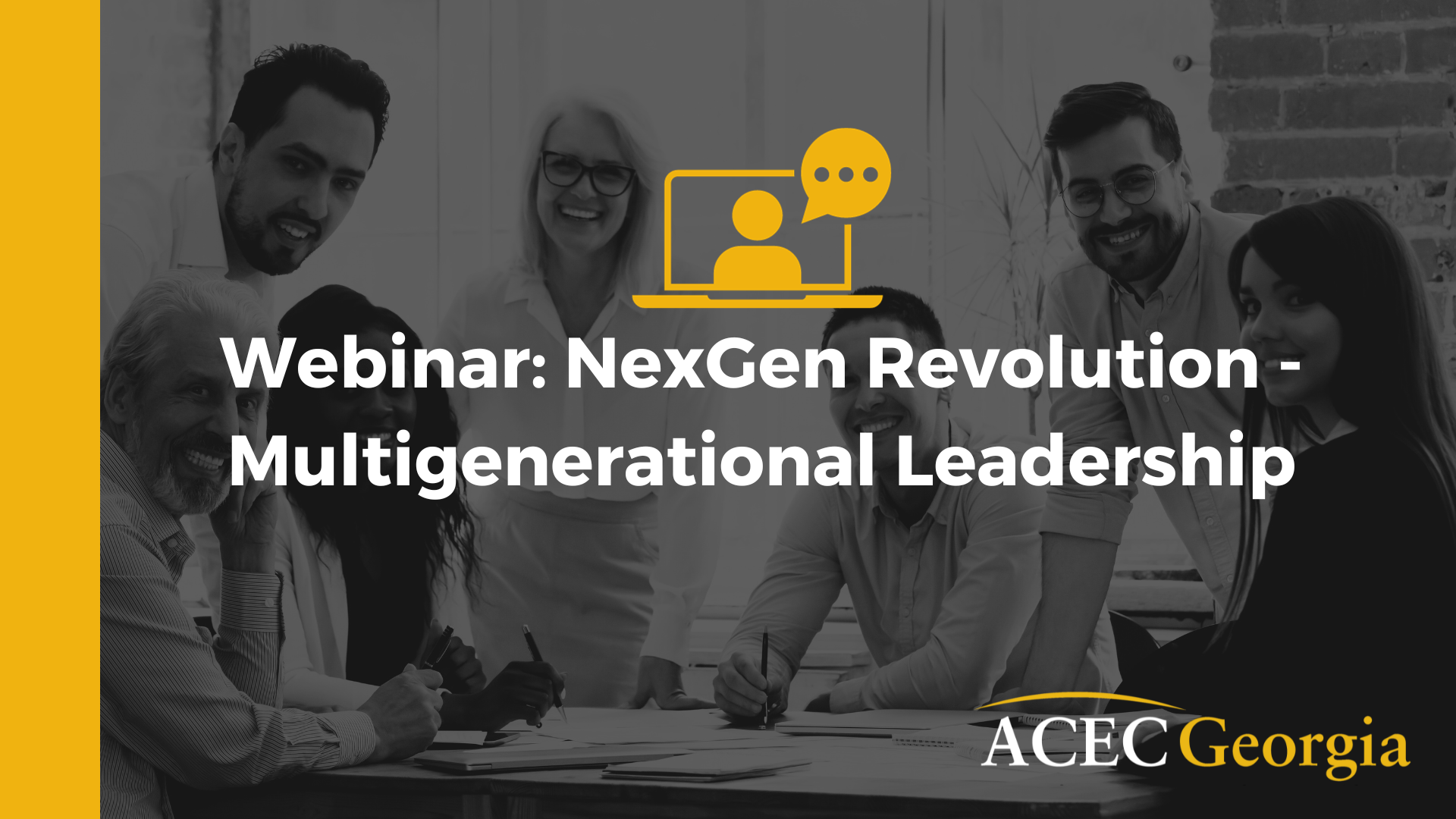 ACEC Georgia has partnered with Jeff Gross, Chief Empowerment Officer with Gro-Nova, to bring our members a NexGen Revolution - Multigenerational Leadership workshop.
We are in the middle of the Great Retirement. There are over 75 million Baby Boomers leaving the workforce being backfilled by Gen Xs, Millennials, and Gen Zs. There will be a shift in new generational workforce priorities and needs that will change how business will be done. Understanding their unique and not-so-unique needs will help attendees to create a culture of employee well-being, retention, and engagement.
In this workshop, attendees will learn:
The Great Retirement impacts
The unique and not-so-unique needs of the NextGen Revolution
How to meet the changing needs of the new workforce
How to create a multi-generational, productive and empowering culture
Pricing
Early Bird Pricing:
$65 per person if registered by Friday, January 5th
After Friday, January 5th:
$80 per person
This is for ACEC Georgia members only.
Zoom
You will receive the link to join the webinar in the confirmation email. We will also email the link to registrants the day of the event.
Thursday, January 18, 2024 (11:00 AM - 12:30 PM) (EST)
Categories
Virtual Learning
Leadership Development
Business Development
Business Resources